The most important at a glance
Adoption is often not that simple.
There are more adoption applicants in Germany than children who have been pre-registered for adoption.
Most adoptions in Germany are adoptions by the stepmother or stepfather.
There are various adoption agencies in Germany.
There are different forms of adoption in Germany.
According to the Federal Statistical Office, about 3,774 children and young people were successfully placed and adopted in 2020.
Compared to 773,100 births in 2020, the number seems very small. The statistics show that in 2020 a total of 883 children and adolescents were pre-registered for adoption. In comparison, there are approximately 4,050 pre-registered adoption applications, which means that there are approximately 4 applications per child. This clearly shows that there are fewer children and adolescents available for adoption than there are adoption applications. For this reason, some couples opt for a costly intercountry adoption. About 65% of adoptions take place by stepmother or stepfather in Germany. In this article you will find a small overview about adoption in Germany.
Release for adoption
The decision to give up one's own child for adoption is difficult for those affected in most cases. In some cases, the birth parents may not be ready for a child or may not be able to provide for the child's welfare due to mental illness, for example. In order to place a child for adoption, the consent of both parents (if possible or known) is required. Once the decision has been made and consent is given, the child is placed with vetted and suitable adoption applicants via an adoption agency.
Adoption agencies in Germany:
Youth Welfare Office
Catholic sponsorship
Protestant sponsorship
Non-denominational sponsorship
All placements focus on the best interests of the child. Adoption applicants must undergo a comprehensive examination by an adoption agency in advance. Applicants must have unlimited legal capacity and be at least 25 years old. If a spouse is younger, he or she must be at least 21 years old. There is no maximum age for adoption applicants. In order to ensure the best interests of the child, applicants are screened in the areas of personality, stability as partners, openness to the topic of adoption, health, educational expectations, living arrangements and economic circumstances. If an intercountry adoption is to take place, additional criteria, such as dealing with discrimination and racism, are examined. On average, this process takes 9 months for a domestic adoption, while more time is expected for an intercountry adoption (even several years are possible). Once applicants have passed the test, the waiting period begins until a suitable child is available for adoption.
Adoption forms
There are different forms of adoption. Thus, there is a third-party adoption, which is also called full adoption. The majority of all adoptions are adoptions in which the stepmother or stepfather adopts a stepchild. If there is a relationship between the child and the adopters, it is a kinship adoption. The adoption of a foster child is not so common in Germany and is called foster child adoption. If a partner has already adopted a child before marriage or a registered civil partnership, this form is called successive adoption. This form of adoption is very popular among homosexual couples. There is also the possibility of an adult adoption, if the person to be adopted is already of age.
Does an adoption have to be anonymous?
With regard to anonymity, a distinction is made between 3 possible forms of adoption. There is the possibility of an open adoption, this means that the birth parents are known and if necessary a relationship exists. A semi-open adoption gives the birth parents the opportunity to decide whether they want to have contact with the child. If the birth parents wish to remain anonymous, this form is called incognito adoption. In this form, the adoptive parents receive a number from the placement agency to enable the child to contact them later, if necessary. In accordance with German personal rights, every child from the age of 16 has the right to know his or her biological origin and to inspect the placement records. Open adoption is favored by the placement agencies, as it is easier for the child to find out about his or her origins and, if necessary, to contact the birth parents.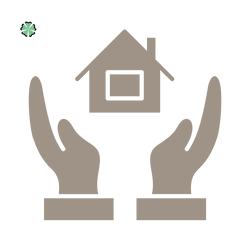 P4B Conclusion
Adoption is an alternative way to fulfill the desire to have a child. Nevertheless, it is important to be aware that adoption in Germany is not that easy. The thing about "If it doesn't work out, then just adopt a child...", is not that simple at all. People who say something like that usually have no idea what they are talking about. Because in Germany there are more adoption applicants than children who have been given up for adoption. This complicates this possibility immensely. In addition, there are long waiting periods and people who decide to adopt must undergo an examination by the Youth Welfare Office. So, in summary, adoption can be an interesting, yet challenging alternative to realizing the desire to have a child.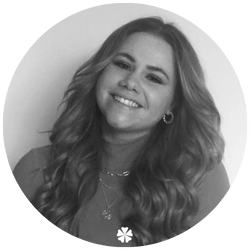 About the author:
Vanessa ensures cooperation in our team and helps us not to lose sight of the focus of the project. She is the editorial heart of Partner4Baby, provides regular content and contributes new ideas.
What makes Partner4Baby so special for you? "Often you're looking for information and answers and you find that. But sometimes you find information and end up getting so much more than you expected. Partner4Baby is one such place where you get so much more than you thought. A SafeSpace for people on the childbearing journey."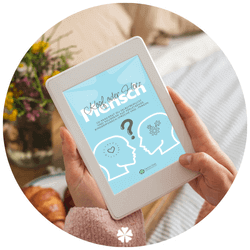 You are on a childbearing journey and have to deal with hurtful childbearing sayings or questions again and again? You partly don't know how to react to them anymore? For this reason we have written an eBook for you. In our guide, you will find tips on how to react confidently and self-assuredly to exactly such infertility sayings and questions. You can find more information here: