According to the BMFSFJ, almost every 10th couple in Germany between the ages of 25 and 59 is involuntarily childless. So one in 10 couples is probably grappling with the question of how they can become parents. Certainly, for many couples the most obvious route is to seek medical support first. Gynecology, urology, endocrinology, fertility clinics and so on. Doctors do everything in their power to help women get pregnant. But what happens if even with the help of the so-called fertility therapies, a healthy pregnancy does not occur? How can things continue then? "If you can't have your own child, you can just adopt one or become foster parents!" This is one of the most common statements outsiders sometimes use to try to comfort or cheer up a couple with an unmet desire to have a child. I don't want to talk further about the assault and thoughtlessness of this statement at this point. But I would like to talk about the factual content.
An adopted child does not serve as a substitute for one's own desired child
Whether one wants to adopt a child or a couple wants to become foster parents, the child they take in can never and will never be a substitute for a biological child that this couple has wanted so much. The child taken in is a very own little (or already big) person with its own personality, with its own experiences, with its own history - and with birth parents.
And it is precisely this independence that the child brings, among other things, is the reason why you can not take another child instead of your own.
By the way, that would also be a great pity, because by demanding that the child they take in be a substitute, the foster parents would be depriving the child and also themselves of the opportunity to discover what uniqueness lies within the child. Therefore, my very heartfelt advice to all women and men who are thinking of applying for a foster child is: Take enough time to really say goodbye and let go of your bodily desire to have a child. After that, the adventure of "becoming a foster parent" can be great for all of you 🤍.
"simple"
Taking in a foster child looks easy to someone who has not dealt with the subject before. "You can just take in a child!" is quickly said. But is it really that simple?
No. The decision to take in a child is anything but simple. And that's perfectly okay, because we're not talking about a new carpet or a new wall color that you can change if you don't like it after all. We are talking about a child. We're talking about a little person who wants to be accompanied as he or she grows up - with all the joys, successes and heartfelt moments, but also with all the worries, conflicts and fears that go with it. Once you have made the decision, the journey is not over - so it still won't be "easy". The path from the first informational interview to the (possible) first child proposal is a path full of exciting questions, informative appointments with the placement office, and sometimes even peppered with situations in which the prospective foster parents might get to know their:n partner:in from a completely new side. This is the time of the so-called suitability check. The placement agency naturally wants to get to know the applicants as well as possible before they place a child in their care.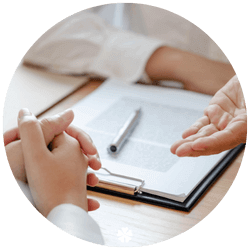 If women and men get involved in this path and trust that the placement agency is not their enemy, but that it is simply part of their job to put the applicants:inside through their paces, a whole new connection in the partnership can grow during this time.
Forms of foster parenthood
Anyone who wants to become a foster parent must ask themselves, among other things, what form of care they are willing (and able!) to engage in: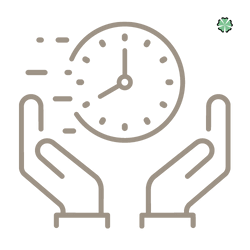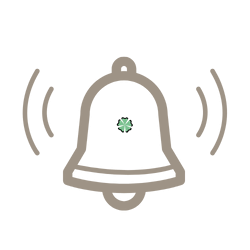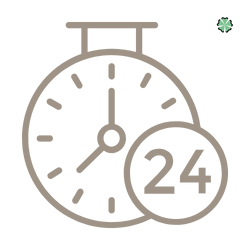 3. full time / permanent care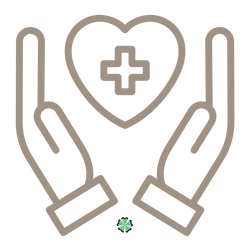 If you want to become a foster parent to give a child a long-term home, full-time / permanent foster care usually becomes relevant.

This form of care involves the permanent placement of a child with the foster parents, for whom they then become the main caregiver. The task here is therefore to accompany the child in its development in the long term, to support and strengthen it.

In order to provide the child with the necessary stability, security and trust, a close bond with the child may and should be established here. This may well be closer than that with the biological parents. Points 1, 2 and 4 rarely become relevant for couples who are "fresh out of childbearing".
Short-term care is usually required when parents are unable to care for their child themselves for a short time, e.g. due to a stay in hospital or rehab. Here, the child usually goes back home after a few weeks.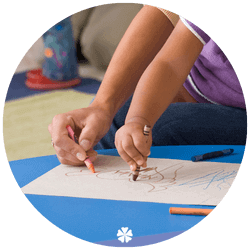 Standby care is also limited in time. On-call foster parents are a bit like the "fire department" - their deployment can become necessary very spontaneously, for example when a child is taken out of a family, i.e. taken into care by the youth welfare office, because the parents are unable to care for it or because the child's welfare is at risk. In order not to place the children in a home during the time in which the further procedure, the further care is clarified, there are standby foster families who take in the children temporarily.
Special care means, for example, that children with extended support needs, with increased requirements are placed in a family that can meet the special needs of the children. Since special care involves, for example, behavioral problems, increased educational requirements or significant physical limitations, foster parents usually have appropriate professional training and experience, such as nurses or educators.
What about the birth parents?
The child who moves into a new home has a family of origin. This will usually also play a role in the child's further life, because the birth parents remain the parents. A kinship relationship would change in the case of adoption - but not in the case of permanent foster care. Depending on how old the child is when it comes to its foster parents, it also already knows that it has "two times" parents. But even if the child is taken in by foster parents when he or she is an infant or toddler, it is strongly recommended to be open about the situation and talk about it from the beginning - in an age-appropriate way, of course. Depending on the reason for taking the child from the family of origin, there may be regular visitation contact with the birth parents. So that becoming care parents however now not in worry come: As a rule, this will not be a "coffee party" at the family's home. Normally, this contact takes place in the company of the placement agency and not at home, but at a neutral location. At this point, I would also like to defuse the concern that the biological parents could permanently "talk into" the foster parents. Although legal parenthood and custody do not lie with the host parents, they are usually given power of attorney for "day-to-day care", which allows them to make some decisions on their own. Furthermore, it is often arranged that the youth welfare office or a guardian have custody - thus no consultation with the natural parents would then be necessary.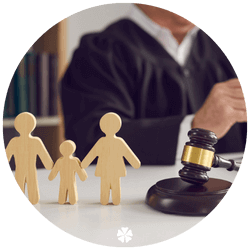 But what about the widespread opinion that the natural parents can "take" the child away from the new family? Here, the foster parents or, in the preliminary stage, the applicants should definitely speak openly with the Youth Welfare Office, because the staff can assess quite early on whether a child is only being placed in care for a shorter period of time (standby care) or whether a long-term place in a family is being sought.
Is becoming a foster parent the solution to an unfulfilled desire to have children?
This is actually a closed question, but it is not so simple and certainly not one that can be answered universally with a yes or no answer. All those who are considering taking in a child should answer this question for themselves and take plenty of time for self-reflection and honesty: Anyone who wants to take in a child to console themselves over an unfulfilled bodily desire for a child or to distract themselves from it is certainly on the wrong path. This would not do justice to the child or to one's own needs. I urgently recommend that you give yourself some time and ask yourself the question again at a later point in time - for example, after you have worked through your grief or after psychological counseling.
Whoever wants to take in a child because he or she has so much to give, whoever is willing to get involved with a child with a history and personality, and whoever is sure that there is no gap that the child should fill, then I wish the future applicants all the best from the bottom of my heart and an exciting journey on the path "becoming a foster parent". For someone who is unsure which way is the right one, the way to the youth welfare office is never wrong! Here you can get all the information you need to make the right and appropriate decision for you sooner or later!
Conclusion
An alternative to fulfill the desire to have a child is to take in a foster child. This can definitely be a good solution for the persons concerned. At the same time, this creates the opportunity for a child who has already been confronted with various challenges at the beginning of life. Despite all this, one's own desire for a child should be adopted in advance, because a foster child does not replace a child of one's own. To create this awareness for oneself is indispensable to become a good foster parent. You can find more information about foster children here.
Do you need support in making a decision? In our network of supporters you will find experts who will be happy to help you in word and deed.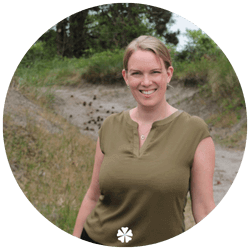 About the author:
Claudia Berchtold of cb | Coaching und Beratung is a psychological counselor and personal coach. As an involuntarily childless woman herself, it is a matter close to her heart to accompany and support women with an unfulfilled desire to have children and / or couples in the adoption and foster child application process. She herself says: "In the meantime I have made my peace with the fact that I will never be a mother. With my self-employment I have found a new way of life for myself that fulfills me and today I want to be the person for others that I would have needed so much during my active childbearing years. Since I think it's incredibly important to keep an eye on your mental state during this stressful time of wanting a child, I'm especially happy about the cooperation with Partner4Baby, because here you can find not only medical professionals but also coaches, among many other offers." You can find more information about Claudia and her work here: https://cb-beratung.com/