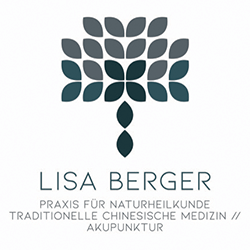 Acupuncture Traunstein - TCM
Naturheilpraxis Lisa Berger - Naturopath for traditional Chinese medicine
Due to its good success rate in fertility treatment, traditional Chinese medicine is also firmly established here with us: as a gentle alternative or as an accompanying therapy during hormone treatment. I like to accompany the couple holistically and look closely at sleep, stress, diet, exercise or where exactly the Qi flow is blocked or congested. The Qi - our life energy - should flow through our meridians in exactly the right measure and at the right time. Then we are also healthy. With the help of acupuncture, herbal therapy, nutritional therapy and exercise, blockages are removed. Laboratory tests are also important; if there is a deficiency of essential vitamins, for example, this can be counteracted with food supplements or injections or infusions.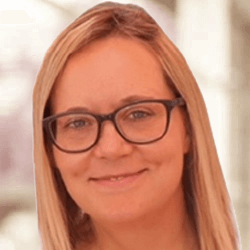 Acupuncture
Acupuncture gently helps to release congestion and blockages. Here 1-2 sessions per week are usually useful in the first few weeks. I also like to work with
moxibustion
- here, mugwort herb is ignited over acupuncture points and the heat is drawn deep into the body. In case of needle phobia, I also work with laser therapy.
Herbal medicine
Here, individually tailored herbal formulas are created. I like to work with herbs that grow in our area. The tea should then be drunk 2-3 times a day. There are also wonderful Chinese granules that I can order on request. These only need to be mixed with hot water.
Hormone diagnostics
Hormone disorders are often the cause of an unfulfilled desire to have children. In the case of cycle disorders, previous miscarriages, ovulation problems and suspected hormonal disorders, hormone diagnostics should definitely be carried out. This can be diagnosed either by saliva or blood.
Nutritional counselling
TCM looks closely at whether it is heat or cold, dryness or dampness. In addition, the centre should always be strengthened. Dietary habits are closely examined and adjusted if necessary.
Micronutrient therapy
Here we take a close look at which substances the body is lacking - e.g. vitamins, selenium, manganese, iron, omega-3 fatty acids, and many more. The deficiency can be remedied by dietary supplements (here I work with various companies) or injection and infusion therapy.
Injection and infusion therapy
Here, a micronutrient deficiency can be remedied more quickly by bypassing the gastrointestinal tract. In addition, one feels more vital and fresher, often already after the first application.
Professional association - Lisa Berger - Acupuncture / TCM Traunstein
Address:
Naturopathy practice Lisa Berger
Acupuncture / TCM Traunstein Alzstrasse 21 83278 Traunstein
Accessibility:
The best way is by telephone.