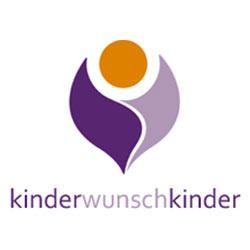 Increase fertility - Kinderwunschkinder
C. Manuela Schmickler - Fertility Coach/Companion
I know the pain of not having a child for a long time despite medical help. I often heard tips like "take it easy, think good thoughts". That was easier said than done. I had no idea how to increase my fertility, how to cope with my frustration and anxiety.
My own questions were the trigger for finding out how to relax when a storm was raging inside. I also wanted to know how to support the body in a gentle way so that medically assisted fertility treatment would have the best possible chance of increasing my fertility. The good thing for you is that you don't have to search for the methods. You can draw on my knowledge and experience from 15 years of work as a fertility coach and companion.
For me, my journey has been worthwhile. My husband and I have had a son. What a sweetheart! I have also experienced the pain of losing a child again in early pregnancy. But as paradoxical as it may sound, this apparent loss has brought with it an incredible gift. For the child's soul, which did not physically come into my life, I can still feel today. It supports me in my work with women and men who wish to have children and helps the child souls to find their way to their earthly parents.
Sounds spooky. Honestly, for a long time I didn't tell anyone that I could perceive subtle vibrations. My fear of being thought crazy was far too great. I have often been able to help clients who were open to this subtle energy work to get rid of physical blockages so that pregnancy became possible.
Every day I experience that we are guided by something infinitely loving. This strengthens and guides me to pass on this wonderful feeling of being carried to the women and men I accompany.
Carmen Manuela Schmickler
Infertility Coach & Companion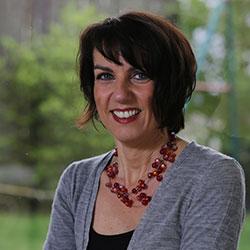 Carmen Manuela Schmickler Fertility Coach & Companion
Visit to the Children's Soul Garden
Can you imagine getting in touch with a child's soul right now? I will take you on a journey of thought into the children's soul garden. It is a beautiful place. There is only lightness, joy and laughter. You can ask one or more souls all the questions that move you. In all the cases I have been allowed to accompany women to this magical place, they have found answers. Once you have become acquainted with this wonderful place, you can go there at any time from now on, even without my guidance, whenever you want to connect with the souls.
With pre- and debriefing, such an appointment lasts about 90 minutes.
Human design counselling for infertility
Based on your date of birth, your time of birth and your place of birth, your very individual Human Design Chart is created. It can show you your unconscious and conscious potentials that have been in you since birth. This way you can stop sabotaging yourself and discover your unique power. It can also give you hints about partnership, sexuality, fertility and much more. I promise you that you can become aware of what is inside you. This recognition or rediscovery can help you to accept yourself as you are, with all your wonderful strengths. Even the shadows can show their benevolent intention. This way you can understand that life is not against you, but always for you. A first evaluation session lasts about 75 minutes. If you want to go deeper into this fascinating knowledge, we can also arrange a follow-up appointment.
Chakra harmonisation - ready for the miracle of life
For your desire to have children it can be useful to check whether the energy in your chakras can flow freely or whether there are blockages. For women who wish to have children, for example, the sacral chakra is particularly relevant. On the body level, it is connected to the uterus, the fallopian tubes and the ovaries, among other things. But the other chakras are also important for the free flow of energy. With the help of a one-handed rod I check whether the connections between the chakras are free, whether the chakra energies vibrate harmoniously and how the interaction with individual meridians, such as the nerve meridian, is. If it is necessary, the energy flow can be harmonised and I will give you suggestions on how to strengthen this state.
With a preliminary talk, such an appointment lasts about 90 minutes.
Hypnocoaching for the desire to have children
What are you most afraid of in relation to your desire to have a child? Has it ever occurred to you that fear is consciously or unconsciously trying to protect you from something? So how would it be if you could already have the experience of saying goodbye to fear because you don't need it any more, because you can gently let it go and exchange it for something more useful? For example, you can remove barriers that you see as standing in the way of pregnancy or you can immerse yourself in the experience of being pregnant or being a mum right now.
Let me take you into a gentle, relaxed state in which many things are possible. A hypno-coaching session lasts approx. 90 minutes, including pre- and post-talk.
Your body - your best ally to increase your fertility
How often have you been angry that your period has started again, even though you would much rather finally be pregnant? Do you then scold yourself and your body? That's human, but unfortunately it doesn't bring you any closer to your goal. On the contrary. When we are grumbling and grumpy, our body shuts down and the cells contract. It doesn't do this to annoy you, but to protect you. But in order to get pregnant, it is important that you open up and let it happen. I will show you ways to open your body. One way is to tap certain points on your body. This way you can direct your thoughts, your body relaxes and you open up for what may come.
Such a coaching session lasts approx. 90 minutes with a pre- and post-talk.
Soul Talks & Assisted Fertilisation
We human beings are so much more than just an egg and a sperm cell that are brought together with human help to make a body. For a soul to enter into this life and thus into a body, it is also a feat of strength for it. Imagine something that can expand infinitely, that knows no limits, has to compress itself so much that it fits into a body. The inconceivable amount of trust required for this is beyond our comprehension.
So it can be helpful for them if it is explained to both the arriving soul and the body that receives it what all happens within the framework of assisted fertilisation. This can prevent irritation and promote relaxation on all levels. I guide you to relax your body, your eggs and sperm and the soul(s). In a relaxed meditative state we will explain to them exactly what will happen so that everyone is well prepared.
Such a meditative coaching session lasts approx. 90 minutes with a pre- and post-talk.
Happy even without a child
In life, there is nothing that does not exist. So it can happen that couples do not have a child despite wanting one for years. In such cases, many suffer in silence for a long time. Because there is often no such thing as a final closure. And yet it makes sense to also think about how far everyone wants to go for their desire to have a child and at what point a limit is reached. Such clarity can already take a lot of pressure off the topic. I have already had the experience that it has helped couples to seal the end of their desire to have children with a ritual. If you would like support in this decision-making process, I would be happy to be at your side and at the side of your partner.
Such an appointment is difficult to limit in time. I take the time for you, for both of you, that you need.
Downloads and offers from kinderwunschkinder - C. Manuela Schmickler
Address:
Increase fertility with Kinderwunschkinder
C. Manuela Schmickler
Kinderwunsch-Coach/-Begleiterin
Am Kirchberg 14
53474 Bad Neuenahr-Ahrweiler
Accessibility: Appointments take place on site in my coaching practice or via zoom. (You will receive a zoom link at the agreed appointment).