Supporting tools
We would like to give you an overview of the tools, books, meditation and apps on the market that you can use or read to support your desire to have children.
Free meditation
Our free meditation - Affirmation Pregnant: Open yourself to a life as a mother, was produced by Anja M. Stieber to give you an opportunity to manifest your desire to have a child. The meditation is free of charge. You can download it below after subscribing to our newsletter. 
Positive mindset: into a powerful mindset in 21 days How to raise your vibration
Fertility Relax© Meditation & HypnosisRelaxation MP3s/CDs for the Fertility Season
eBook - When am I fertile? The natural way to a desired child
Online course: How you can finally get pregnant quickly and in a relaxed way - the shortcut to your desired child
Kinderwunsch Online Kongress - From the desire to have children Ü39 to maternal happiness
Our recommendation in the Apps section
Our recommendation in the area of books and eBooks
Press reviews
Nadine Al-Kaisi has succeeded in presenting her clinical expertise in a comprehensible way and conveying the modern medical standard. The gynaecologist accompanies couples with an unfulfilled desire to have children through the emotionally challenging time in a sensitive and competent manner and knows how to encourage them and break the supposed taboo subject. - Relationship Magazine
She explains the chances and risks of all relevant treatments and encourages those affected to seek help - so that the big wish can soon come true. - Rhein Main Magazine
A highly recommendable guidebook for all those who are looking for expert information on current reproductive medicine. - Ekz
She wrote her book "Das Kinderwunsch-Buch" (The Desire to Have Children Book) to help couples overcome their fears and concerns about fertility clinics and to show them the many possibilities for fertilisation. - Feel Femtastic - Julia Schultz - This text refers to another edition: paperback.
Download area
Here you will find a collection of checklists and overviews that you are welcome to download at any time.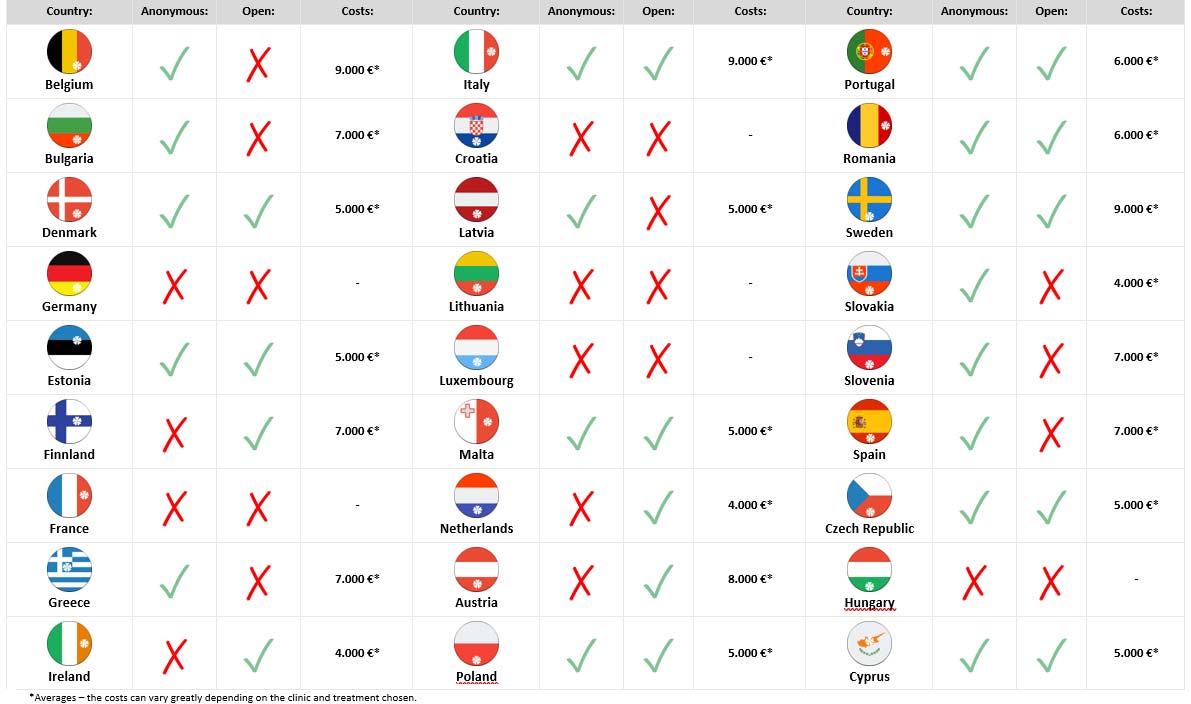 Where is egg donation allowed? In the following download you can see the countries in which egg donation is permitted or prohibited.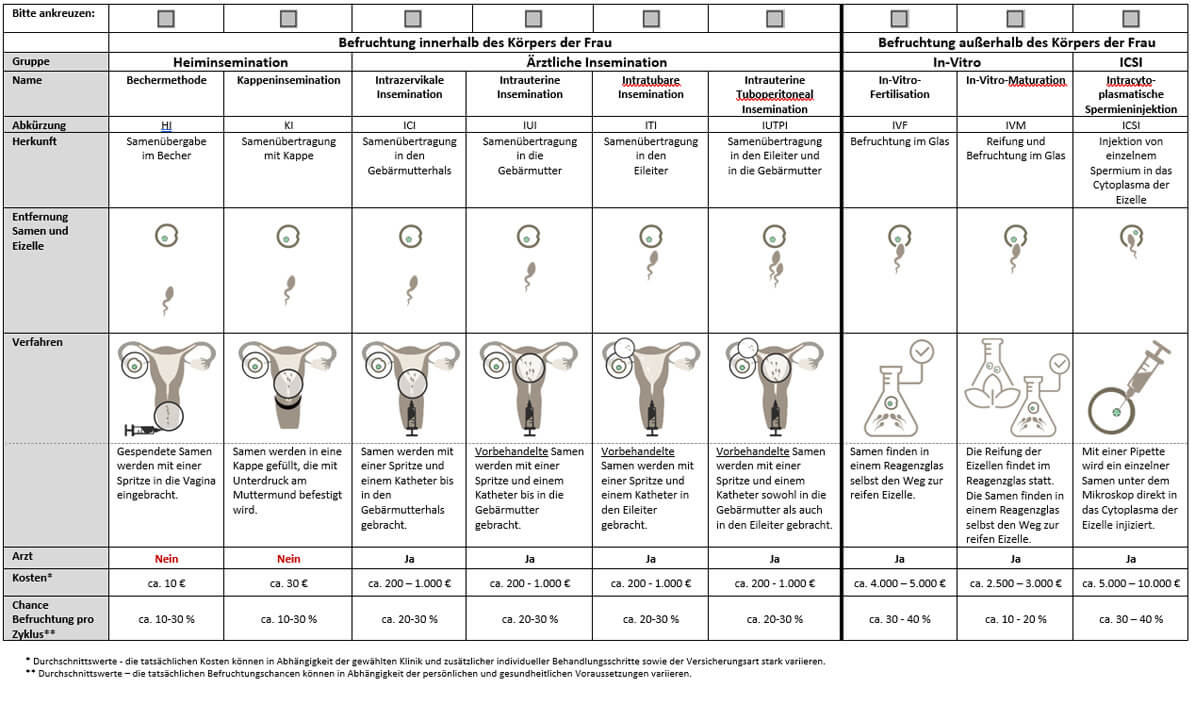 In the overview you will get an overview of the possible fertilisation methods that are available in artificial insemination.